In Minitab, hold your pointer over the fitted distribution line to see a table of percentiles and values.
For example, the following probability plot shows the pulse rates of test subjects as they walked on a treadmill. For a normal distribution with a mean and standard deviation equal to the data, we would expect 5% of the population to have a pulse rate of 54.76 or less.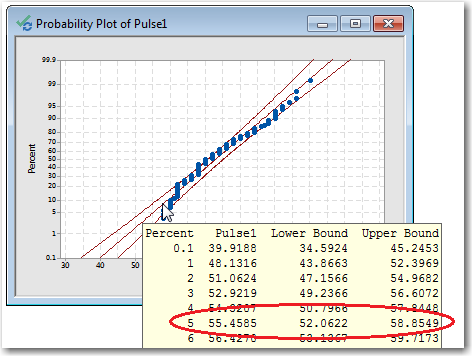 Note
The estimated population percentiles are accurate only if the data follow the distribution closely.