The operating characteristic (OC) curve depicts the discriminatory power of an acceptance sampling plan. The OC curve plots the probabilities of accepting a lot versus the fraction defective.
When the OC curve is plotted, the sampling risks are obvious. You should always examine the OC curve before using a sampling plan.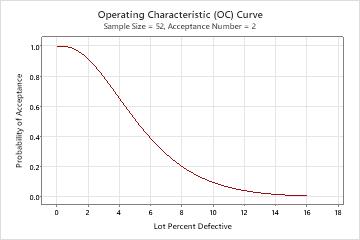 Examine the OC curves, AOQ curves, and ATI curves together when evaluating sampling plans.