On a mind map, ideas and concepts branch from the center of the diagram in a circular pattern.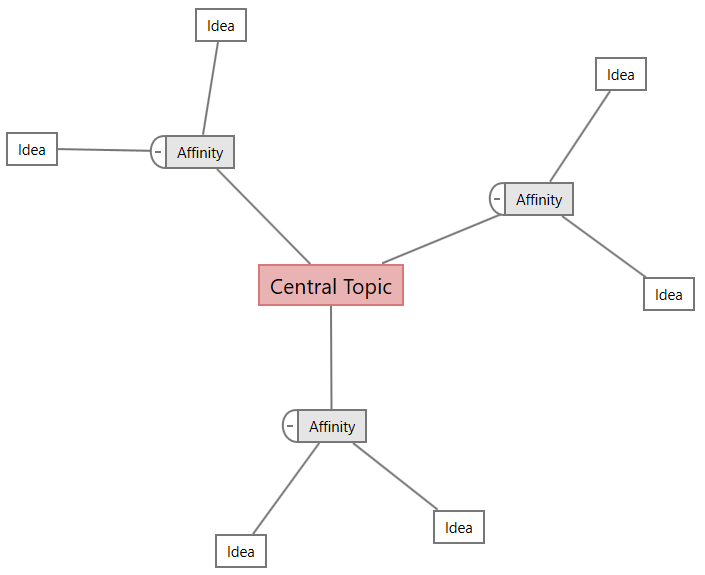 A
Mind Map
answers the following questions.
What is the main area of focus among a large group of related ideas and concepts?
What are the associations between the more narrow areas of focus that emerge from the big picture?
What problem should I solve?
How-to
Enter a central topic in the center of the mind map.
Add shapes to the central topic to help you organize your ideas. Do not worry about the order of your ideas because you can reorganize your ideas at any time.
Continue to add shapes for all your ideas. You can elaborate on your ideas by creating sub-ideas.
Arrange the ideas to create associations between them.
Make sure that the most important information is close to the central topic. Keep specific details farther away from the central topic.
Add color to represent different levels of thought or to separate ideas into categories.
Note
You can quickly brainstorm ideas in the brainstorming list, then drag them to the diagram to create associations between related ideas. For more information, go to Generate a brainstorm list.